Century Theatre Events
The Century Theatre, built in 1977 as a concert chamber to commemorate Napier's first century as a city, is the setting for the museum's performing arts, film and talks programme. The Theatre bar opens one hour before every show and sells a range of confectionary, alcohol and non-alcohol beverages. Click here for information on how to find us, parking and disability access.
Sea Walls: 'Paint for a Purpose' Artist's Panel Discussion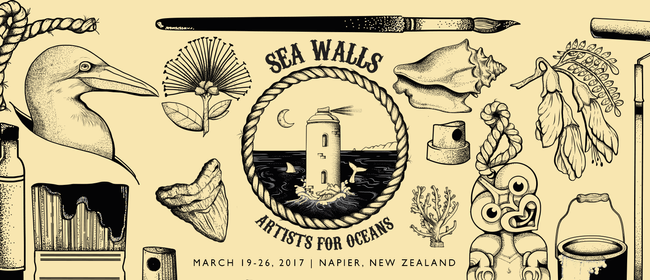 PangeaSeed Foundation and Alternative Arts Initiative, in partnership with Napier City Council, are bringing Sea Walls: Artists for Oceans back to Napier between March 19 and 26 with a fresh line up of 20 extraordinary contemporary international muralists. Artists from the US, Brazil Russia, Portugal, France, Germany, Australia and New Zealand will take part in the project and paint large scale murals that address pressing ocean environmental issues.

We are delighted to host the artists here at MTG to speak about their work, PangeaSeed and the role of mural art in raising awareness about the environment.

Koha entry.
When
Saturday 25 March, 5:30pm to 7:30pm
Cost
Where
MTG Century Theatre, Napier, Hawke's Bay / Gisborne
9 Herschell Street, Napier, Hawke's Bay / Gisborne