Exhibitions
Our exhibitions are drawn primarily from the Hawke's Bay Museum's Trust collection. Permanent exhibits on the 1931 earthquake and the region's stunning Taonga Māori are supported by changing exhibitions in seven additional gallery spaces.
Sea Walls: 'Paint for a Purpose' Artist's Panel Discussion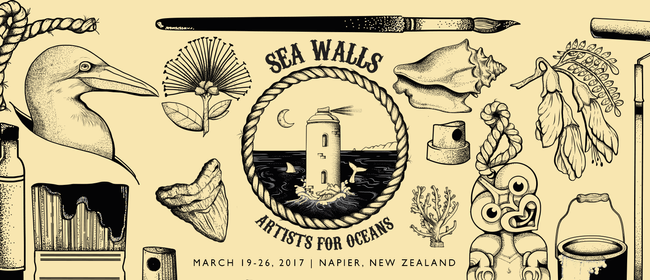 PangeaSeed Foundation and Alternative Arts Initiative, in partnership with Napier City Council, are bringing Sea Walls: Artists for Oceans back to Napier between March 19 and 26 with a fresh line up of 20 extraordinary contemporary international muralists. Artists from the US, Brazil Russia, Portugal, France, Germany, Australia and New Zealand will take part in the project and paint large scale murals that address pressing ocean environmental issues.

We are delighted to host the artists here at MTG to speak about their work, PangeaSeed and the role of mural art in raising awareness about the environment.

Koha entry.
When
Saturday 25 March, 5:30pm to 7:30pm
Cost
Where
MTG Century Theatre, Napier, Hawke's Bay / Gisborne
9 Herschell Street, Napier, Hawke's Bay / Gisborne
MTG Hawke's Bay is one of Napier City Council's great facilities/services. There are many more...
Enquiry or Feedback
If you have any questions, problems or feedback for MTG Hawke's Bay please let us know about it.
Follow MTG Hawke's Bay on facebook...