Exhibitions
Our exhibitions are drawn primarily from the Hawke's Bay Museum's Trust collection. Permanent exhibits on the 1931 earthquake and the region's stunning Taonga Māori are supported by changing exhibitions in seven additional gallery spaces.
Speed-lines and Ziggurats: Deco House Style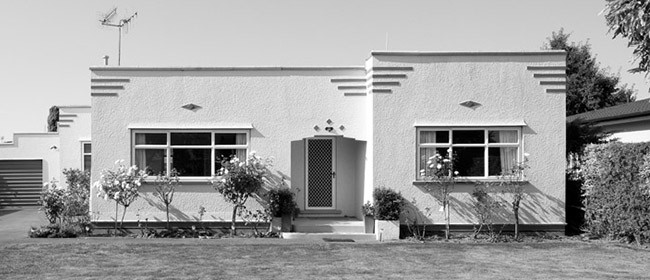 This series of black and white photographs by Richard Wotton celebrates the Art Deco houses of Hawke's Bay.

Many of the stark walls are decorated by lines that form steps (ziggurats) or stripes (speed-lines) and more, expressing the excitement of the time for trains, skyscrapers and all things modern. Wotton's photography captures the charm of the houses and encourages a closer look at the familiar buildings around us.
When
Friday 24 March, 10:00am to 5:00pm
Saturday 25 March, 10:00am to 5:00pm
Cost
Where
MTG Hawke's Bay, Napier, Hawke's Bay / Gisborne
1 Tennyson St, Napier, Hawke's Bay / Gisborne
MTG Hawke's Bay is one of Napier City Council's great facilities/services. There are many more...
Enquiry or Feedback
If you have any questions, problems or feedback for MTG Hawke's Bay please let us know about it.
Follow MTG Hawke's Bay on facebook...